This entry was posted on 14 April 2017 in Chicken Coops, Keeping Chickens.
Enough time and attention has often been put into building a chicken coop that you may think it's better to buy one, especially if you've spent all that time creating your own coop but it ends up not meeting your needs properly. Regardless whether you have raised chickens before or not, building your own chicken coop is an investment that is worthwhile. Many people spend hundreds or even thousands of dollars to buy a chicken house before realising that they can easily be made by your own for just a fraction of the cost. Here's a guide on how to build a chicken coop, however, if you already know how then here are some helpful tips to consider when your building your chicken coop.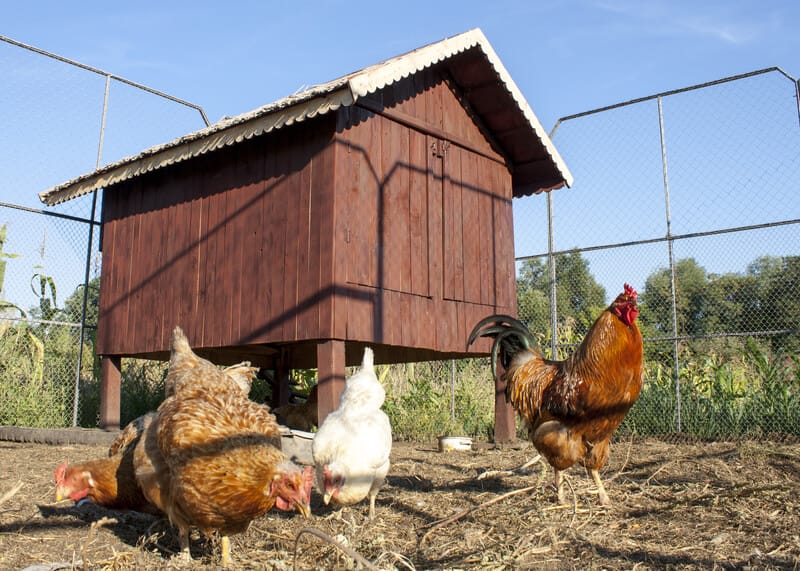 The Size of the Chicken House
Firstly, you need to work out the size of your chicken coop, you need to determine and select the appropriate chicken house plan. While constructing your chicken coop, you need to make sure it is large enough to accommodate the number of chickens that you may get in the future, not necessarily just the number of birds that you are currently catering. Chickens need plenty of room to roam so you should plan about 10 square feet per chicken. The size of the structure also depends on the size of your yard. One of the most crucial factors to consider when building a chicken house is the size you should use. If you choose the wrong size for your chicken coop, the chickens will not lay eggs effectively.
Small, Medium and Large Chicken Coops
There are three main sizes to keep in mind and they are small, medium and large for a chicken house. A small chicken coop is best for housing around 4 birds, or if it is a mobile chicken coop. Smaller hen house tends to build a little easier and much more cost-effective, medium size, on the other hand, works well for those who want to start a few chickens and possibly get more as time goes on. If you are not quite sure how many chickens you want in the long run, this is a very good option for you. but if you really want to build a house for seven or more birds then, choose a large size. These are good because it will give your chickens more space to move, if necessary, but also help to allow sufficient airflow so the place does not begin to stink!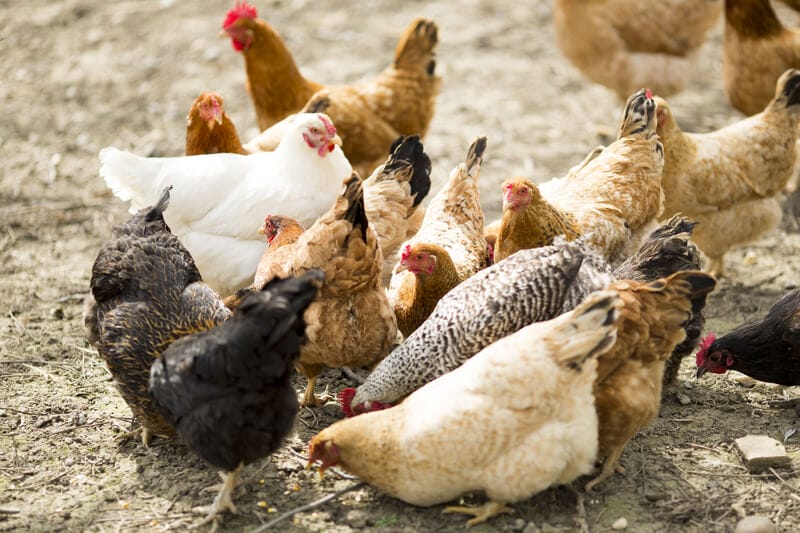 Keeping The Chicken House Clean
Not only do you need to provide your chicken house plans, you also need to provide space in your chicken coop to carry out the maintenance, feeding your chickens and egg collection. It must be regularly cleaned; therefore, you must make sure the structure is comfortable to work in. You will need room to feed the birds, to clean their nest boxes and to ensure no area of the coop gets left behind! Plants can get muddy, so it's also wise to clean up the area around your chicken coop.
Protecting the Chicken Coop from Predators
After building your chicken coop, you need to protect chickens from predators such as skunks and other rodents. A good set of chicken house plans must take into account protection. A simple way to keep predators out is to create wire around the structure. This wire fence should prevent any predator from digging a foot-deep hole in the floor underneath your chicken coop.
Having the correct chicken housing plan for your needs will help make this DIY project run smoothly. To get the most out of these plans, you must choose the best model to suit your needs and resources. If you have any questions please do leave a comment below or message us on our Twitter or Facebook!